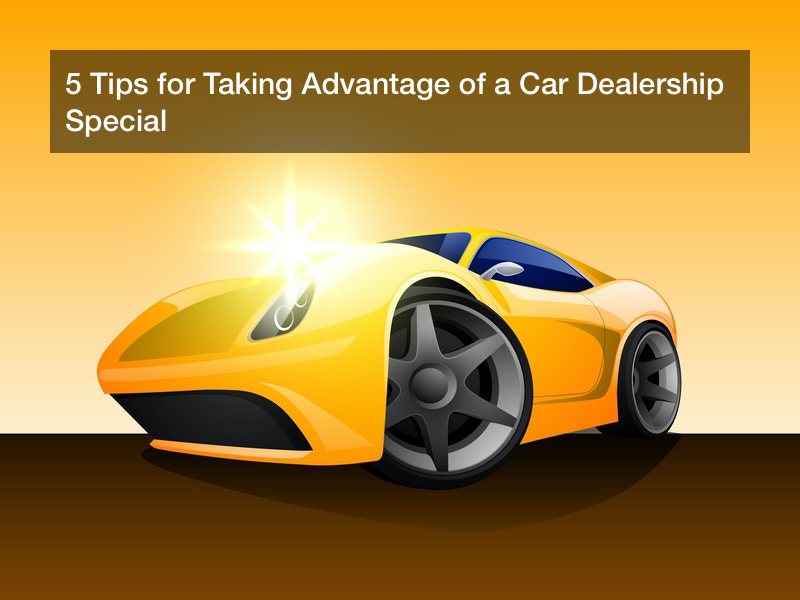 July is the heart of car-buying season. Around this time, dealerships are slammed full of brand new models, which means that people are upgrading and trading in quality pre-owned vehicles for a chance to drive a new model. This trickles down to people looking to find a used car, leaving potential buyers with better options heading into the fall. If you're looking to brave the heat and get yourself on the road, here are some tips in order to make the best out of a car dealership special and get yourself into a new ride.
Do Your Research
When it comes to purchasing a car, making sure that you're going in with as clear a head as possible is more important than almost any other major purchase decision. Not only do you have to think about the car that you need now, you need to think about the car you'll need in the future and try to plan accordingly. Do you have a long commute? Do you plan on expanding your family or needing room for pets? Asking these questions before you get started will help you have a clear head when you get to the lot.
Search Several Sources
Once you've settled on the car that's right for you, make sure that you cast a wide net. If you're looking for a used Toyota Camry, for example, don't just look at the used Camrys at one dealership; look at every used Camry you can near you. The internet has made it easy to search these things without having to set foot onto a used car dealership, and will give you a solid sense of what the asking prices are for dealerships in your area. This will give you a little bit of leverage at the negotiation table.
Make Supply and Demand Work For You
Similarly to looking for a rental property, the price of a used car can vary wildly depending on when and where you do your shopping. For example: if you live in a climate with difficult winters, buying an SUV in the winter, when the need is highest, is a surefire way to ensure you walk out paying more. If you're able to, think about the cars that will be most in demand each season and try to shop accordingly. If you time that purchase along with taking advantage of a seasonal car dealership special, you can walk away having saved big. Similarly, try to go when the dealership isn't crowded, like weekday mornings. If the dealership isn't busy, your sales representative is more likely to take time to make a deal with you, instead of busy times where they'll prioritize customers who will make them the most money.
Focus on the Cost of the Car, Not the Payment
One common sales tactic that can lead to overpaying for a car is getting too focused on a monthly payment, especially if you're looking at a long loan or a high interest rate. Take a look at your monthly payments, and multiply it by the total number of payments you'll make, then add that to the total of your down payment to calculate the total cost of the car.
Keep Your Emotions At the Door
This is something that comes up in auto sales all the time, the adage that you can't be afraid to walk away. It can be easier said than done when you find the perfect car and everything feels right, but it helps to recontextualize the purchase as exactly what it is: a business transaction between two people with very different goals. The seller's goal is to make the most money possible, while the buyer's goal is to pay the least. Try to be polite and courteous, but be wary of sellers taking advantage of your enthusiasm for a quick transaction or attachment to a particular car. Remember: there are other cars, there will be another car dealership special, and this is a purchase that will affect you for a long time.
A summer car dealership special can get you on the road, and with the right tips, it can get you on the road for cheap.