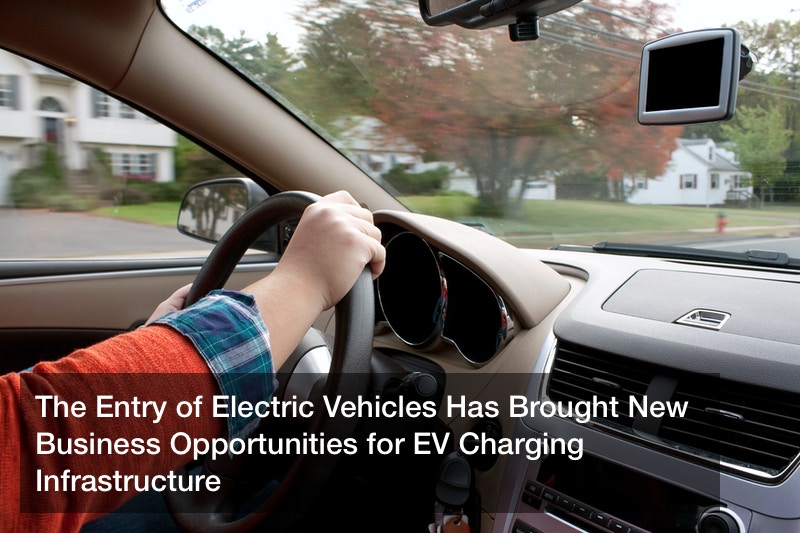 Electric vehicles are increasingly becoming a realistic and reliable model of road transportation in this modern civilization times. It is estimated that by 2040, EV market penetration will make up to 54% of new car sales worldwide, according to a 2017 Bloomberg report.

The U.S. electric vehicle (EV) market saw a significant surge in car sales, doubling what was recorded in 2017, and a growing trajectory of 40% year-over-year to 90,302 vehicles. These statics are good but only if you can take advantage while the time is ripe. Perhaps you're not looking to personally switch up from a gas-powered car to an EV just yet, but this is a great business venture you can take advantage of especially if you own buildings and rental spaces.

Best Commercial EV Charging Stations

Since the trend is just catching up, soon everyone will be looking for a place to charge electric vehicles, meaning an opportunity for private investors and business persons to invest in this emerging industry. If you own businesses and buildings, adding this component can make it convenient for your employees, customers as well as keeping fleets powered-up for timely deliveries.

Choosing best commercial EV charging station can serve as a great marketing tool. People will perceive your business as planet-friendly as you're taking initiatives to reduce carbon emission and improve the environment. This directly impacts on your reputation and many consumers will want to be associated such an eco-friendly business.

Currently, there are no enough demand created by electric vehicles. The penetration of EV stations is still insignificant as the infrastructure continues to grow and becoming less fragmented. Companies from different industries are also entering the market but one thing is for sure, they'll have to wait a bit longer to start enjoying profits.

A shortage commercial charging facilities would discourage potential users to adopt EVs because, first, they are not sure how far a single charge would cover and the inherent fear of the battery power running out. Currently, the only viable option is to apartment or work ev charging stations. However, this is about to change as more people are adoption EVs, increasing the demand for public charging points.

Unlike traditional fuel system, EVs relies on a completely different infrastructure and for EV drivers, there would be several options to choose from.
Home charging
Fleet depots
Public charging ports
En route Rapid charging
If you are looking to venture into the market for EV charging infrastructure then you need to act fast. Some of the advantages of doing so include access to optimal sites but you have to be patient for business to become profitable. Although several companies have entered the market, none of them can really say they're making profit. As such, companies are partnering to reduce the cost of setting up the infrastructure and investing in best commercial EV charging stations.